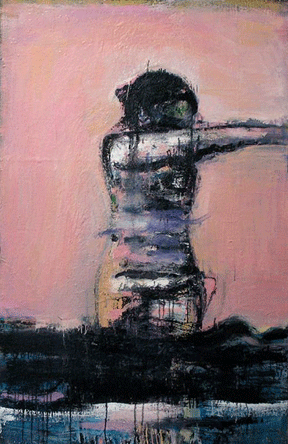 "Water Venus II", 2008
oil on canvas



Born of deep studio practice and a thorough knowledge of the classical tradition of the nude, Nanao's paintings are at once sophisticated and extraordinarily original. Blending the bravura brushwork of Abstract Expressionism with an improvisational reimagining of the figure, she is also among the last heirs of the Bay Area Figurative movement. Like her teacher Nathan Oliveira, Nanao finds her subject in the act of painting, an approach that allows her canvases to unfold intuitively, resulting in works that often chart deep and unexpected psychic waters.

Susan Landauer, Ph.D.
Art historian and curator


Self Portrait is an autobiography of Gail Chadell Nanao. It follows her from her youth in Brooklyn through her adventures through Mexico and the West coast in a tiny Dutch micro-car in the 1960s, and her life as an art student in San Francisco. Her life takes a dramatic turn when she meets and falls in love with a charismatic Japanese artist and they move first to New York and then to Tokyo. The autobiography describes their lives together in Japan and California, and her life as an artist and mother in a bi-racial family.